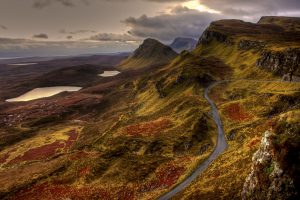 While there's a lot of fun and glory in travelling to other countries to spend a fulfilling holiday, this year we want to try a staycation. The UK is a wonderful place to visit, a paradise of castles, beaches and tourist objectives – why wouldn't you want to explore it?
The UK has some stunningly beautiful beaches such as Holywell Bay in Cornwall and Barra in Scotland. There are enough beaches in the UK to keep you busy for a very long time.
There are plenty of opportunities to enjoy British culture outdoors such as watching Shakespeare at Cornwall's Minack Theatre and listening to good music at the battle Proms, to name only a few of the countless opportunities to enjoy your summer staycation to the full.
There are some amazing luxury accommodation options such as converted lighthouses and repurposed railway stations among many other venues that will leave you in awe.
There's plenty of history in the UK. Stonehenge, Windsor Castle, the Tower of London and Hadrian's Wall are only a few examples of such landmarks and tourist objectives scattered all over the country. Have you seen Stonehenge yet? Maybe it's just the right time to schedule your trip to this amazing place.
We have some of the best festivals in the world. Music lovers have Glastonbury, book lovers have Hay, and theatre lovers have Edinburgh. We prefer Glastonbury to any other music festival in the world.
Our customs are simply amazing. Have you tried making pancakes on Shrove Tuesday just yet? What about dancing around the maypole? There are many odd British traditions to immerse into – so why spend your holiday abroad and miss all the fun?
The UK offers amazing camping opportunities. Camping is more fun, less expensive and much more interesting in the UK than abroad. You also have a wide array of glamping options, should you want to be as close to nature as possible, but without giving up on your comfort.
The quirky UK pubs are better than anywhere else in the world. John Lennon's old pub in Liverpool is perhaps one of the best examples that show that a staycation can be more rewarding than travelling abroad. There are also many modern pubs in London that make as many neat traditional lunch opportunities. British pubs are the best!
There are many luxurious retreats to take advantage of. Book a holiday in one of these luxurious spa resorts and you'll never want to leave UK again. You don't need to be an athlete to enjoy your share of lovely and relaxing massages. If spas aren't your thing, there's also a variety of quaint countryside cottages you could stay in, for example

Ty Gwilym Holiday Cottages.

Our inner city treats aren't less fabulous. The hills and the lush forests are great, but so are the lovely buildings in London, Oxford and Brighton. There are so many architectural treasures that you'd need a lifetime of holidays to see them all.
The walks are simply amazing. Just think about the pleasure of taking a walk through Snowdonia, in the North Wales. The Peak District and Northumberland are two other interesting options for walking lovers. Why go elsewhere when you have these beauties right here, under your nose?
The food is fantastic. Whether you want to taste the traditional fish and chips or you'd want to go for something more exotic, the UK can offer you any culinary experience you can possibly think about. The takeaway options cover different culinary traditions coming from all corners of the world. The food landscape in the UK is truly a multicultural one.
Adventure is here, waiting for you. Scotland is the perfect place for a skiing trip. Plymouth is the ideal location for scuba diving. Devon will allow you to put your skydiving skills to test. All these experiences have nothing to do with sitting on a porch and drinking your afternoon tea day in, day out. A skiing holiday on the slopes of the Cairnwell in Aberdeenshire will make you feel thankful for choosing a staycation rather than flying abroad.